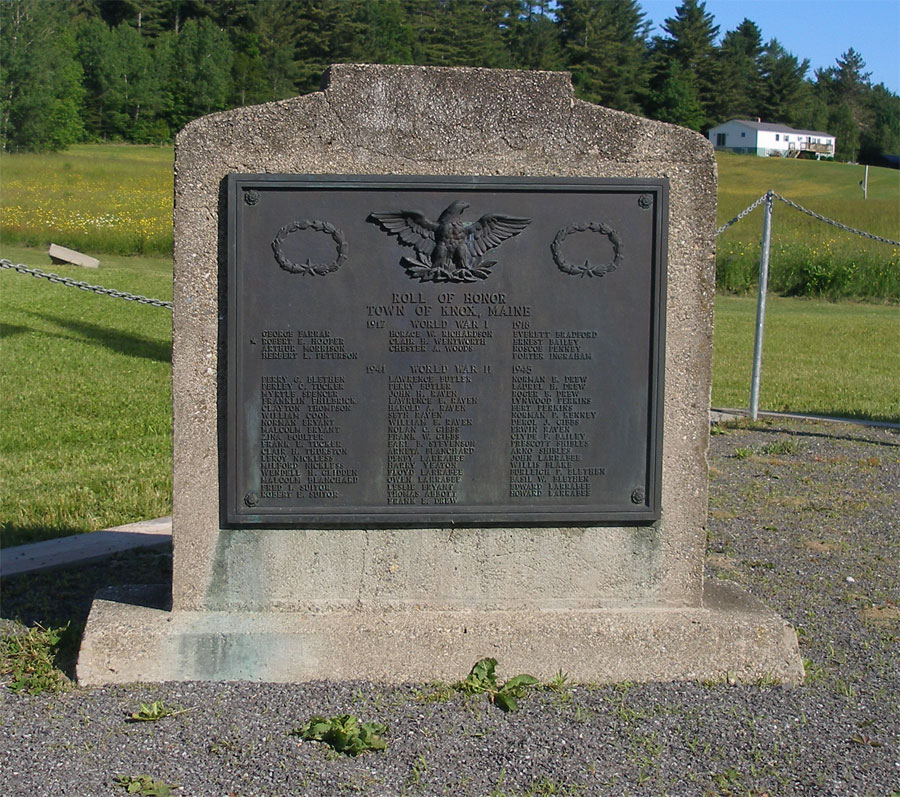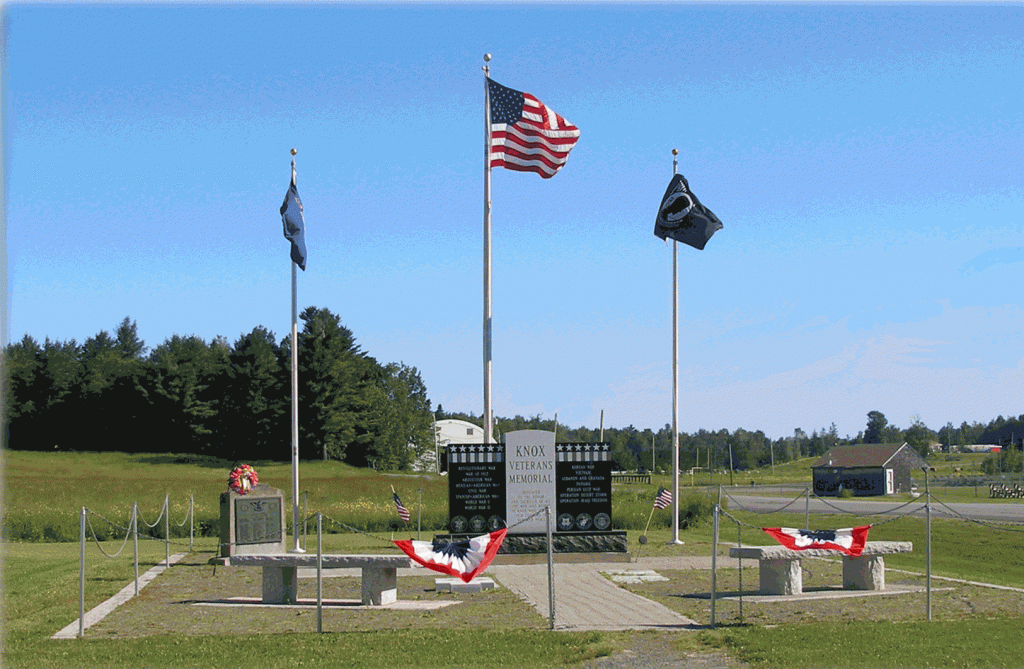 This was a project that had been in the minds of many, but no one took the plunge until Marilyn Schofield, looking for a good Community Service project for her Little Beavers 4-H club, decided it was time to stop putting it off. Marilyn then went before the 2007 Town Meeting to present the idea of the 4-H club taking on the endeavor. With the approval of the town it was time to go to work. The Knox Historical Society, having also mulled over the idea, got on board to help out with raising funds and working.
The 4-H club has had an amazing amount of support throughout this project and it has been a great deal of fun and work.
As we continue to obtain veterans' names we will update both our "wall of names" and the listing in the town office entry.
For all individuals that are interested in the paver stones, you will be able to purchase one at any time. It will then be added to the memorial as it is purchased and printed.